The group was formed in the mid 60's and like many groups of that time, the line up was very dynamic and group members have joined & left to play in other groups.

The music they played was more of Pop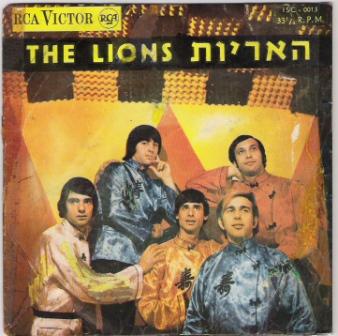 Rock than the heavy underground style of the Churchill?s and Uzi & The Styles.
They played in Tel Aviv, Ramla, Bat Yam night clubs, mainly cover versions for Beatles and other popular music groups from the UK/US charts of that time.

Their first release was EP ?Mama? was released in 1968 on Eastronics/RCA.
In 1969 the group left for visit toLondon and played a few gigs that eventually resulted in a recording contract with Fontana.
The group recorded one 7" single for Fontana: "Our love's a growing thing" / "Katja" that was released in the UK, France, Spain, The Netherlands and Israel of course.

After their return to Israel, the group released many other 7?s & EP?s.
Unfurtunately, though being successful and the release of many 7" singles & EP's, the group never released a full length album during their ?classic? years in the 60?s and early 70?s. Only in 1997 there was a ?Best Of? CD release that gathered all their songs and some rare materials into one great CD.